Most Interesting Things You Should Know Before Starting Your Dissertations
If you are a student of MBA, Psychology, or other post-graduation courses, you may know the sleep-snatching word Dissertation. To complete a dissertation successfully it needs long patience as a writer. The dissertation needs a long word count, plentiful of information, methodology incorporation as well as writing skill to format and maintain the flow to catch reader's attention. So, all these things are not easy at all. Most of the students spend their provided time by thinking about it without starting it. But, if you want to avoid such sleepless nights you should start times with remembering some basic tips which you should know during writing your dissertations.
Don't waste times for thinking, just dive in!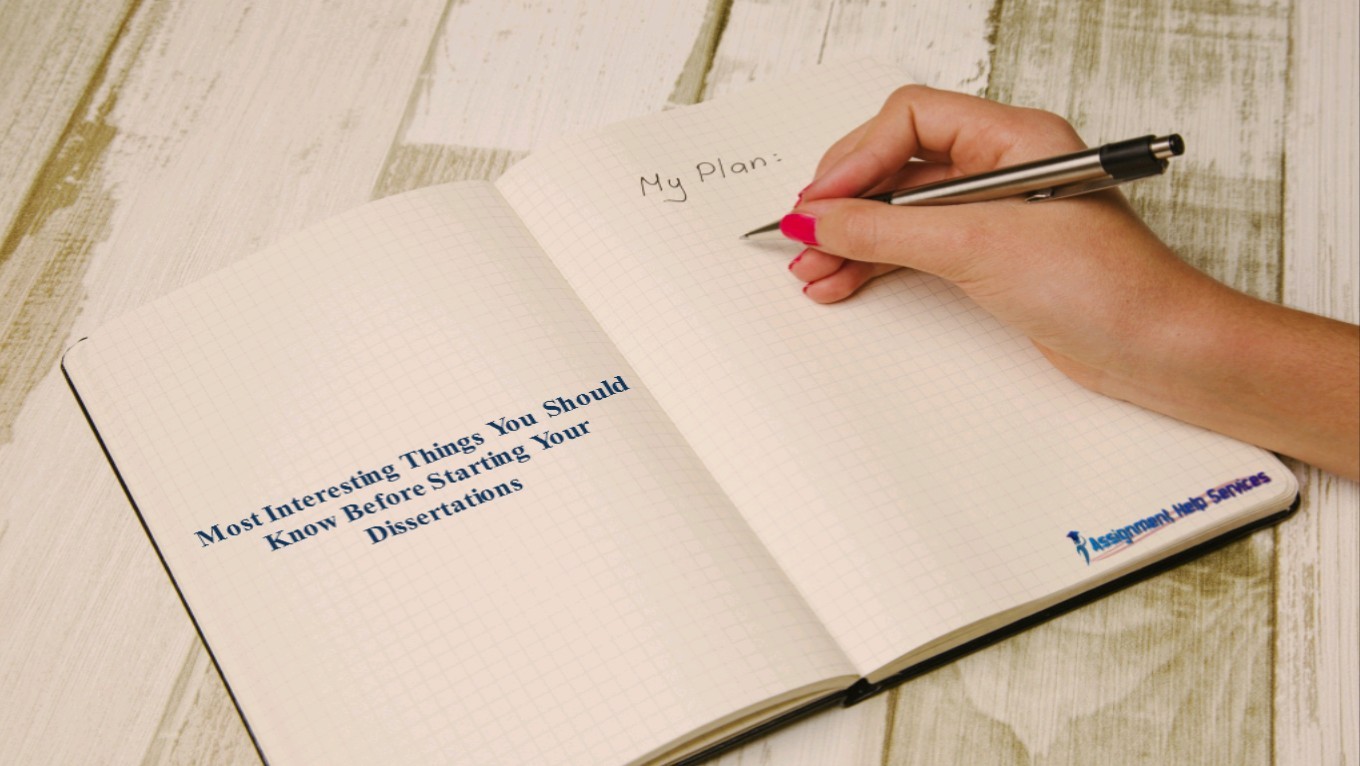 Please take help from a Dissertation Guide:
Without walking in dark, please take help from a dissertation guide who will be able to help you practice. In all institutions, there is the system for oral representation of the thesis where an understanding of the matter is highly important. When you take assistance from a guide, that person will guide you, question you and build an understanding about what to do and how to do. So, don't try to make everything by yourself, take some assistance from your guide.
Selection of an interesting theme for the Dissertation:
Picking up a theme which is interesting to you is the best option to enjoy the Dissertation writing period. It will help you to heal your wounds of the sleepless night by providing information about your interesting themes. During Dissertation writing try to pick topics where you can make some research and fruitful information to your readers.
Move on with your own pace
As dissertation writing is a long journey, so please try to keep a pace with consistency. Do not make any comparison with your friends because according to different topics, time consumption rates may differ. Otherwise, you will feel demotivated.
Collect all important information
Collection and compilation of information are highly pivotal during dissertation writing. The literature review is the portion which is most understandable to your readers about your topic.
Don't make a mess with collected information:
Always be aware of the direction of your dissertation. It is not expected that you use all research results and methodologies in your thesis. It may mess the flavour of dissertation and distract your readers from main themes also.
Don't follow your friends for analyzing your Dissertation:
Dissertation writing is the hardest nut to crack in student life. So, during your dissertation writing period, you may be get detached from your friends, social media and other social life. Don't feel puzzled for it. It's quite natural. But, don't compromise with this time as a small sacrifice can give you a long mileage in your grade sheet.
Teak brake: One essential tool too:
Its fact that during dissertation writing you have to burn your midnight oil for long days but please take tea breaks. Small energy drink can give you support and positivity towards your subject
Printing machine
During the dissertation, you should have a printer. Otherwise, it will be costly to make lots of prints where the dissertation needs a lot of revision and modification according to prescriptions of professors.
Such tried method based recommendations are highly effective if you can implement them properly. After making all these efforts if you feel unsecured, then you are positively suggested to contact with Assignment Help Services. They are one of the most renowned assignment help organizations with bulk numbers of nerds in their galaxy. Finance, management, cost accounting, science, ethics as well as other subject-based assignments mainly dissertation writing services are available here. You can contact them to continue your stress-free life.