6 Tips for Outlining Your Non-Fiction Book
Writing a non-fiction book is different from writing a fiction book. But – like any other book, you will want to start with the outline process. And the outlining process might look like a burden – especially – if you are a newbie writer, but it is easier than you think.
Ideally, you will want to start with knowing your reader.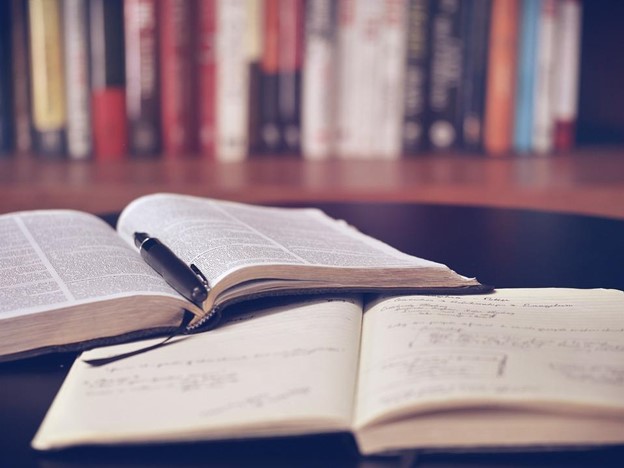 Understand Your Reader
Irrespective of the genre and type of book you are writing, you will always want to know your reader and understand what they want to read when they pick up your book or look for a book in your chosen genre.
This aspect is crucial to understand before you even start writing a single word or even outlining the entire manuscript; you will need to have a clear perspective on who you are writing for. Understandably, your book cannot be for everyone.
The simple truth about books is that if, as a writer, you aim to write a book that is for everyone, then no one will read your book. With that said, you will want to get a clear and good grip on who it is that you are writing your book for.
Once you have determined your ideal writer, writing, outlining, and writing a book proposal will become much easier.
Do Your Research
Once you know your target readers, you will want to do intensive research on keywords and niches. You will have to do this before you start the outlining process. While you will be doing your research on keywords and niches, it will also help you get a better idea of who your ideal reader is and how they will be looking for your content.
For instance, if your target audience is people who care about fitness and live in the United States, your keywords will be different from those that people use in other countries. An example would be the word "bodybuilding," which in the USA is known as when you build muscles to get that shredded body – but – everywhere else, it might be taken in terms of working out.
This aspect indicates that as an author, you will need to have a clear idea about what your reader is particularly searching for in your potential non-fiction book.
Choose a Good Title
Your title can either make or break your book, which is why you will want to take your time while choosing a title. You might want to choose a tentative title to help yourself understand what you are shooting for.
Once you have chosen a tentative title, your mind will know what exactly will be going underneath that title. More importantly, you will also know which content doesn't go underneath that title. Once you have your tentative title, outlining will become much easier.
Brainstorming Session
You will want to spend at least 45 minutes with a pad and men to write everything relevant to your book's title. You might as well want to write it down – even if it is slightly relevant to the title. We recommend using a mind map for this part of your brainstorming session.
At this point, you aren't judging yourself or putting filters on your mind. Nothing is off the table – let your mind explore all possibilities, and you will want to write down anything and everything that crosses your mind.
It is perfectly okay if you misspell something or if you think that you have written something that doesn't belong there. You will want to curb your inner editor and not worry about anything at this point. You can always cross out irrelevant things later.
You will want to keep writing during this initial brainstorming session until you have it all out. You will want to spend at least 45 minutes. Perhaps, it would be a great idea to put a timer down.
Remember – if you start to feel that you are sort of running dry on ideas, there might be a possibility that your inner critique or editor has come out. You will want to keep the inner critique and editor curbed while unleashing your brain power and letting it all out.
You will want to keep writing and writing until you have jotted down all possible things on that page of paper.
Organize Your Ideas
After your brainstorming session, you will want to organize things by organizing your ideas, themes, and thoughts in a logical and sensible order. The main idea is to get your outline out and get your first draft out.
Always keep your mind on the goal – the draft will go through the hands of a professional editor anyway, and they will point out all the things that you might have overlooked. So, you will definitely get the chance or multiple chances to perfect your draft before sending it out to the proofreader or before self-publishing your non-fiction book.
Right now, you are just trying to complete the first draft – you can always reorganize things later.
Keep the Questions Coming!
Since you intend to write a non-fiction book, it might be safe to assume that you might be a bit of an expert in your niche. With that said, you will want to consider common questions that people ask you or might ask you when it comes to your area of expertise.
For instance, if you are writing a book on small businesses, you might get questions about how much capital you might need to invest. Or – questions about security, signing agreements, and other questions related to the entrepreneurship journey.
You will want to consider the common questions people might ask you. And even if you cannot come up with questions, you can always rely on the internet – Google is your best friend; it will have your back.
You know that a lot of people go to Google to figure out the answers to their queries. You will want to organize the questions to make the outlining process easier. The key to outlining a nonfiction book is to put everything in a sensible order.