Certificate IV in training and assessments with its impacts
This certification program becomes a highly trendy one to keep pace with the competitive employment field. With this program, students can come to know about the designing processes with different applications. This certification course is developed in a tailor-made manner to develop equal knowledge among every participant. Here the learning process is delivered in such a designed manner that students can easily learn industry-specific lessons. After going through this course, students become able to develop communication networks with their colleagues and other peers. This networking system provides a great reflection on the working style, specific aspects, and career opportunity development.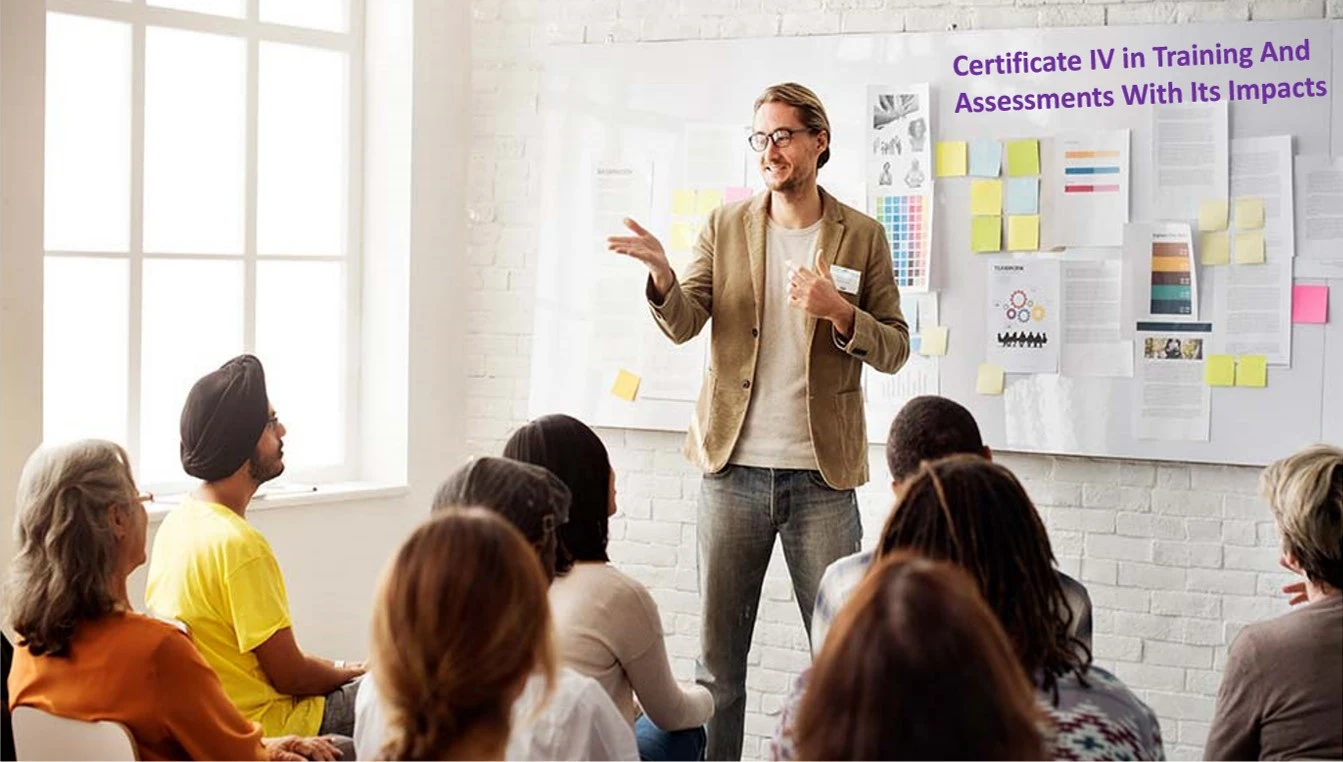 Why is the Certificate IV program highly impactful in the career development of students?
With this program of Australian Vocational Education and Training, students can easily develop great knowledge about designing and their learning outcomes. This course provides a great outcome in developing future career aspects. Nowadays all global business organizations are recruiting a huge number of teaching and assessment professionals. With these courses, students can learn teaching and assessment-related activities. With this certificate IV course, students easily select the future career of a professional teacher. This teachership job in the vocational aspects provides great mileage to keep pace in the vastly changing world.
What is the eligibility to achieve the certificate IV course?
Before getting enrolled in the certificate IV course in the teaching and assessment zone, you should have working experience in the teaching field. Proper communication skill is highly recommended to complete managerial or supervisory-related activities. Along with the teaching experiences, you can boost your career by learning the scientific assessment processes. This course expects knowledge of technology, and different educational gadgets to enjoy the educational courses. Strong communication skills, educational experiences technological advancements, and attractive presentation skills are highly required to complete the course of teaching and assessments. It will provide great support in the career aspects.
What are the future advantages of certificate IV courses?
With this course, students or aged people having teaching experiences can easily enhance their designation value. With time, every kind of training nowadays is assessment based. So, this certificate IV has a strong future base. After completion of this course, students will be able to participate in the assessment validation cases. With this course, professionals will get training packages along with advanced communication or other representative packages. Both of these will help these professionals to meet clients' expectations. Planning of different assessment-related activities, adult language-related issues, and numeric skill developments are also future advantages after successful completion of Certificate IV course. To provide sufficient support, there are recruitment services like TAFE NSW Disability support centers and other places. Here you will be able to get scholarship programs for the completion of your course, smart thinking knowledge, LinkedIn-based network development, and many other recruitment-related services.
Conclusion
Certification IV course on Teaching and assessment by TAFE NSW, Australia is one of the best-designed courses. Here we teach different assessments, planning, and other courses to the professional teachers, educators or others to provide better guidance. Here teachers can learn the pathway of their career development along with students' well-being by proper assessment, training, and planning processes.